Minimize Programs on macOS Startup
This article is for those looking for a detailed and clear guide on how to minimize programs on macOS startup. In this example we will be working with the Messages program.
In the Dock (a panel with icons located at the bottom or at the edge of your screen), right-click on the program that needs to be automatically launched when the system boots.
In the menu that opens, select "Options", then "Open at Login".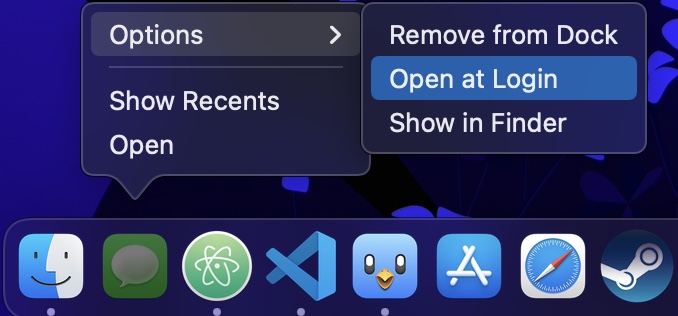 Now the specified program will automatically start at system boot, and the program window will appear on top of the macOS desktop. This is not very convenient, so we will make the program run minimized.
In the upper left corner of the screen, click on the apple icon.
In the menu that opens, select "System Preferences".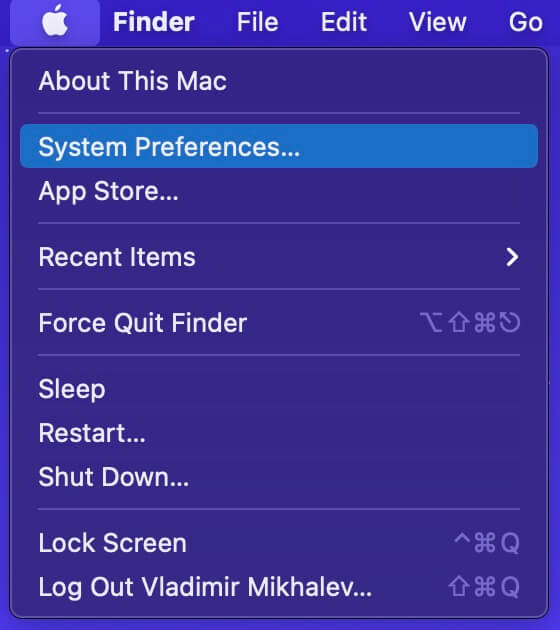 Next, go to the "Users & Groups" section.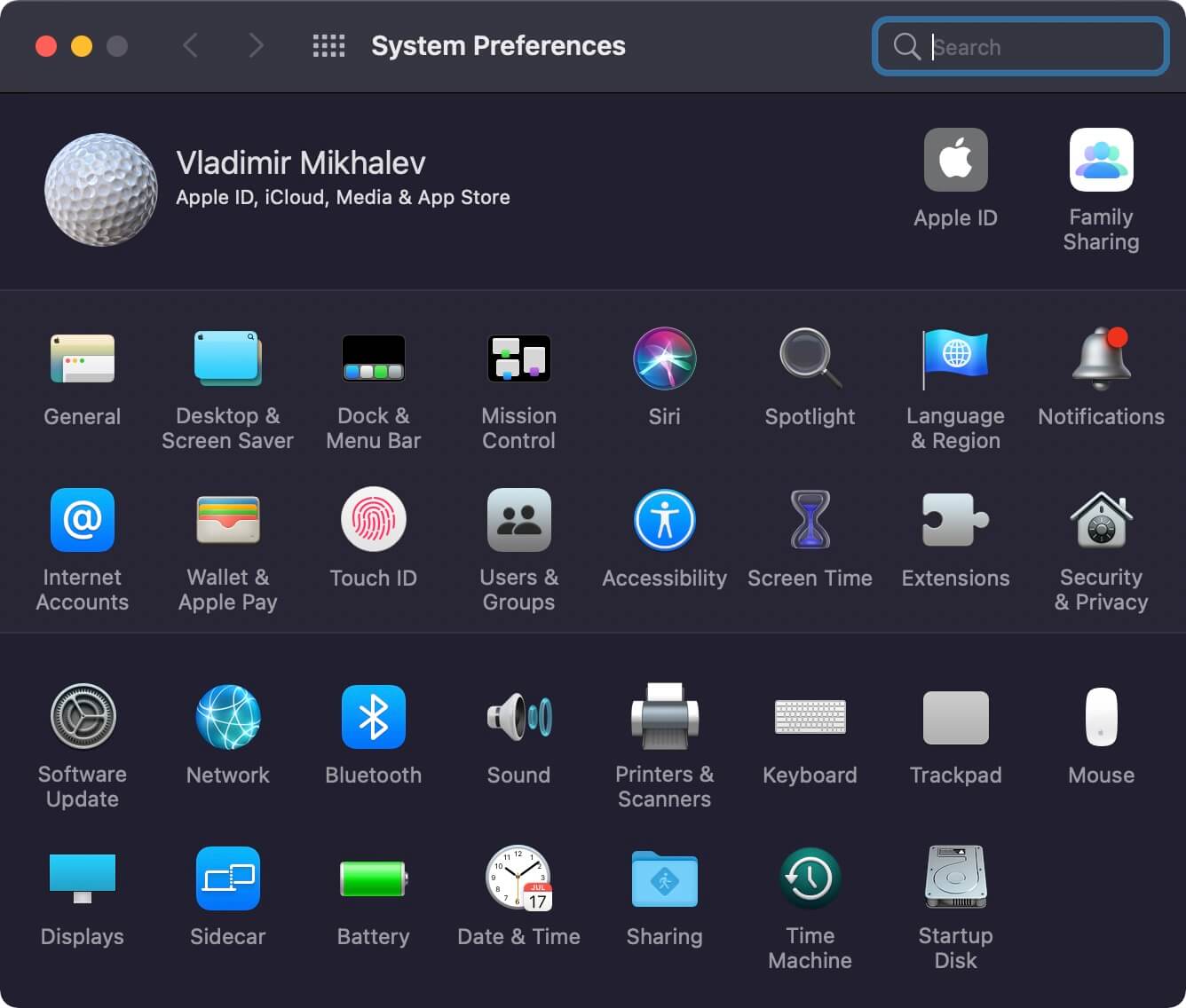 In the window that opens, go to the "Login Items" tab.
It displays all programs that will automatically start when the system boots.
In order for the "Messages" program to run minimized, you must check the box next to it in the "Hide" section.
The Messages program will now automatically launch minimized when macOS boots up, so it won't get in the way by appearing on top of the desktop.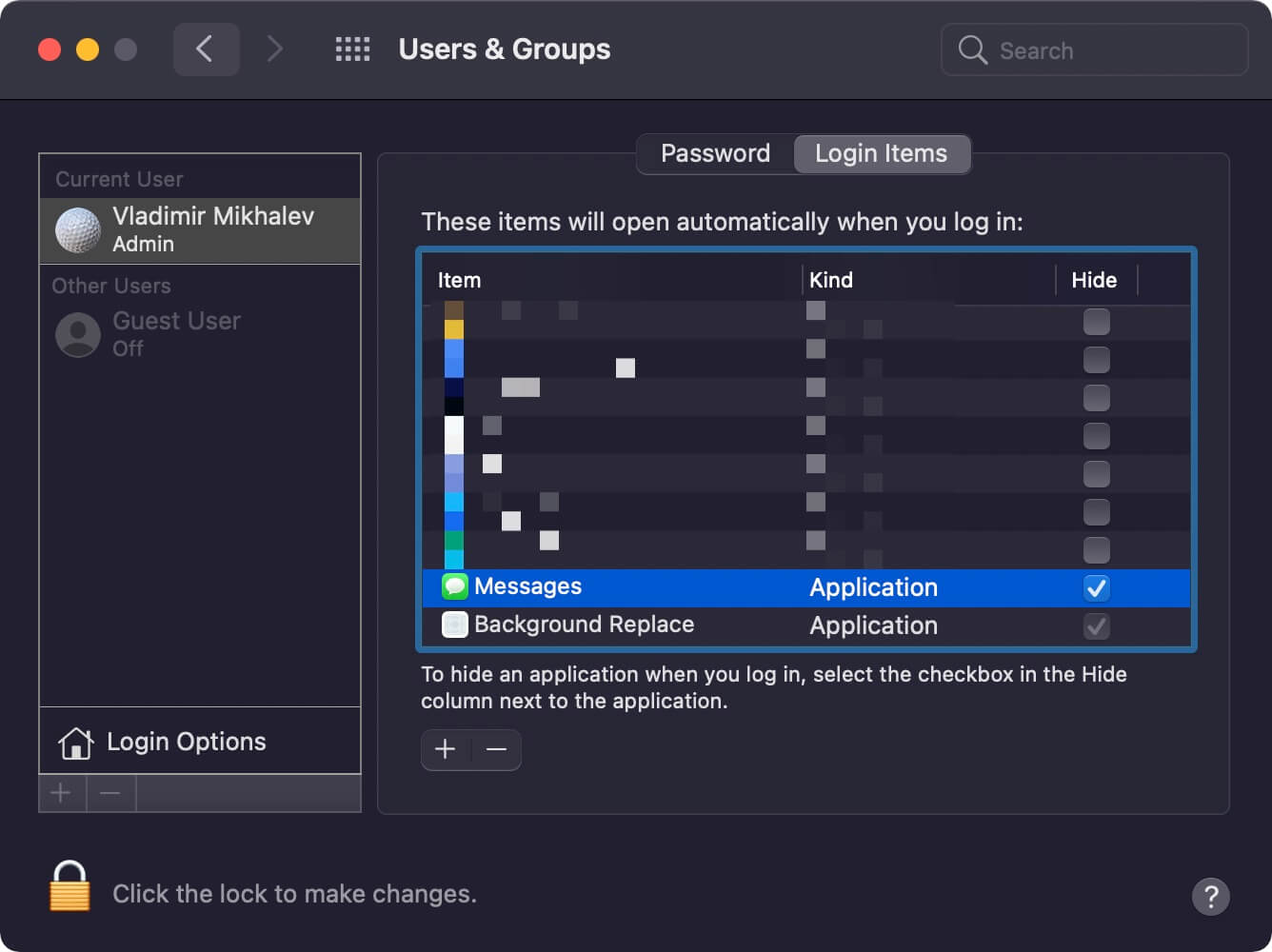 Refill the Author's Coffee Supplies
💖 PayPal
🏆 Patreon
💎 GitHub
🥤 BuyMeaCoffee
🍪 Ko-fi